IT Fundamentals U61
Class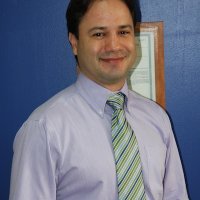 Javier Irizarry Riveiro
CompTIA ITF+ helps professionals to decide if a career in IT is right for them or to develop a broader understanding of IT.
CompTIA ITF+ is the only pre-career certification that helps students or career changers determine if they have a competency for information technology and if it is the right career path for them.
ITF+ is the only single certification that covers all areas of IT foundations, creating a broader understanding of IT making it ideal for non-technical professionals or a path an entry level for a career path in higher certifications as A+
CompTIA ITF+ establishes an IT education framework for students and professionals.
Here is the class outline:
IT Fundamentals (FC0-U61).
Motherboards, Expansion Slot and Peripherals
Display Devices, Video Connectors and Printers
8. Presentacion cap. 6 parte 1
10. Presentación Capítulo 8
12. Prontuario IT FUNDAMENTALS
FC0-U61 Class
14. Presentación Capítulo 10