Professional Externship (Capstone)
Class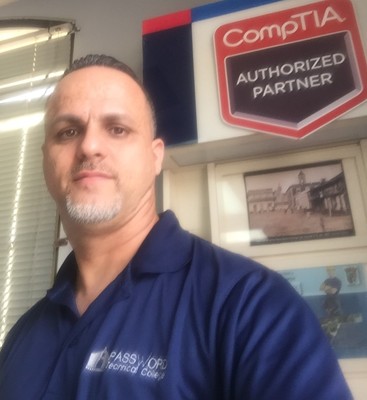 Jeffrey Jusino
Experiencia supervisada y evaluada de 135 horas en el área de seguridad en el manejo de información y tecnología, donde se ponen en práctica las destrezas y conocimientos desarrollados durante el programa de estudios IT Security Specialist
Here is the class outline:
Los elementos enlistados a continuacion representan los requisitos con los que debe cumplir para aprobar satisfactoriamente este curso.
2. Creacion de portafolio
Como parte del programa usted como estudiante debe realizar un portafolio, a continuacion la guia sobre cuales son los criterios con los que debe cumplir.
En esta seccion encontraras los projectos disponibles a realizar
4. Cursos de educacion continua
Para aprobar satisfactoriamente el estudiante debe registrarse y cumplir satisfactoriamente con los cursos asignados en esta seccion, al terminar cada curso recibira un certificado el cual debe incluir en su portfolio como evidencia.
Having a home or online lab is crucial for advancing your career in information security. It is also a great way to gain the hands-on experience and talking points needed to succeed at job interviews. You should be willing to experiment and "break" things in your lab. Troubleshooting errors and solving problems will help you learn the ins and outs of hardware, software, and networking. Additionally, it will provide you the ability to talk about tools, techniques, and procedures used in the real world. Although most of your tools may be free and have a different name, the concepts of network monitoring and defense will be the same.