(Online) Social Media Manegement (DMSM 1050)
Class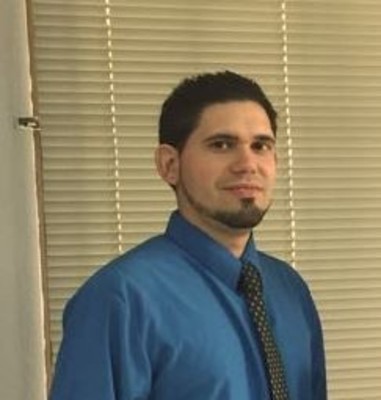 Joel Vargas
No access code required
Enroll
This course emphasizes the student's development as a marketing specialist and why they should consider ethical and legal issues when engaging in social media marketing. Engagement fosters a constantly changing type of two-way communication, allowing marketers to connect directly with customers. This can lead to potential legal ramifications for companies and / or individuals that do not follow the rules of engagement.
Las redes sociales son un componente importante de cualquier estrategia de SMM porque las plataformas digitales son el lugar donde la gente se encuentra. De hecho, más de 2700 millones de personas utilizan las redes sociales en todo el mundo. En la era digital actual, los especialistas en marketing identifican los sitios de redes sociales más populares y los utilizan para comunicarse con los consumidores. Los principios del marketing en redes sociales pueden crear valiosas oportunidades en cualquier ámbito de las redes sociales. Las empresas se benefician del uso de las redes sociales para anunciarse por tres razones principales: mayor visibilidad, rentabilidad y capacidades de investigación.
Here is the class outline:
"Las redes sociales se tratan más de sociología y psicología que de tecnología" (Brian Solis) // #RedesSociales #SocialMedia #CommunityManager #Alicante #frasescelebres #frasesconocidas Brian Solis
Codigo de Honor en clases
Los especialistas en marketing deben considerar cuestiones éticas y legales al participar en el marketing de redes sociales.
4. Cap 2- Vigilancia Analitica
Los especialistas en marketing de redes sociales deben comprender la naturaleza y el alcance del análisis de redes sociales en lo que respecta a los objetivos organizacionales y el retorno de la inversión.
5. Cap 3- Evaluacion de Riesgos
Si bien las redes sociales ofrecen nuevas oportunidades para conectarse con los clientes, también pueden crear situaciones negativas que podrían dañar la reputación de una marca.
6. Cap. 4- Sociales Emergentes
Las redes sociales siempre están cambiando: a medida que surgen nuevas tecnologías, las obsoletas desaparecen.
7. Cap 5- Medios de Comunicacion Social
La planificación del empleo en el campo del marketing en redes sociales implica una serie de consideraciones diferentes.
8. Noticias sobre Social Media Marketing
Aqui encontraras noticias relacionadas a la clase de Social Media Marketing