Photoshop (DMPS 1040, DMPL 1050) (PM)
Class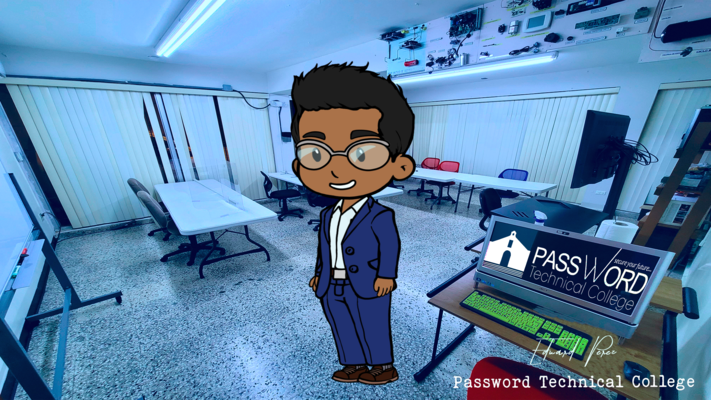 Eduard Perez
Enrollment for this class is currently closed.
Photoshop is the preferred tool for photographers, designers and visual artists to carry out their work thanks to the wide range of tools and functions it has. With this course you will learn to use this software from scratch, you will understand how it works, its interface and then you will learn about the most basic and intermediate tools. At the end of the cheesy, advanced tools and best practices used by professionals to create incredible images will be presented to capture attention and fulfill the purpose in a marketing campaign
From photo editing and compositing to digital painting, animation, and graphic design you can do it all in Photoshop. Bring ideas to life across desktop and iPad. Magically transform images with the power of AI. Learn new skills and share your projects via livestream. Make portraits pop and expressions more expressive. Swap out skies in a click. Remove objects, retouch, and recolor. With powerful editing tools and new smart features for creating magical effects, you can turn imagery into artistry. Combine photos, graphics, and text to create entirely new images. Select your subjects in a click. And play with color and effects to polish any design project.
Skills Distribution
basic photo corrections

working with selections

layer basics

masks and channels

typographic design

vector drawing techniques

advanced compositing

painting with the mixer brush

editing video

working with camera raw

preparing files for the web

producing and printing consistent color

printing 3d files
Here is the class outline:
Bienvenidos al Curso de Introduccion a Photoshop 2021. En este curso comprenderas la importancia de conocer las propiedades correctas del diseño grafico en fotos digitales,en proyectos de mercadeo y muchas herramientas que comprende el software de Adobe Photoshop.
5. Recursos a utilizar con photoshop
Aqui encontraras agunas pginas utiles donde encontraras desde fotos,brochas,efectos y diseños para tus trabajos de Photoshop.
6. Seccion 1 Introduccion a Photoshop
7. Seccion 2 Layer (Capas)
Que son las capas en Photoshop Las capas en Photoshop son los elementos que nos permiten separar nuestros objetos en los trabajos y montajes que hacemos en Photoshop. Por ejemplo, si hacemos un banner para una web o Google Ads, este contendrá imágenes, textos e incluso algún elemento vectorial.
8. Seccion 3 Use Blending Modes
10. Quick Selection and Lasso tools
11. Fine-tune a selection
Fine-tune a selection