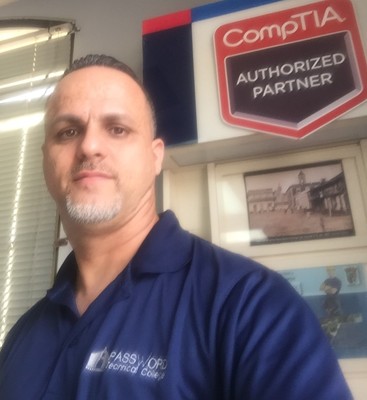 Jeffrey Jusino
CompTIA Security+ certification covers network security, compliance and operation security, threats and vulnerabilities as well as application, data and host security. Also included are access control, identity management, and cryptography.
IT security is paramount to organizations as cloud computing and mobile devices have changed the way we do business. With the massive amounts of data transmitted and stored on networks throughout the world, it's essential to have effective security practices in place. That's where CompTIA Security+ comes in. Get the Security+ certification to show that you have the skills to secure a network and deter hackers and you're ready for the job.
Security+ is government approved
CompTIA Security+ meets the ISO 17024 standard and is approved by U.S. Department of Defense to fulfill Directive 8570.01-M requirements. It is compliant with government regulations under the Federal Information Security Management Act (FISMA).
Here is the class outline:
1. Security Basics & Control Types
One of the basic goals of implementing IT security is to reduce risk. Because risk is so important and so many chapters refer to elements of risk.
2. Security Concepts and Management